KONE 24/7 Connected Services is a cloud-based, predictive maintenance solution that utilizes data analytics and machine learning algorithms to detect potential faults in elevators and escalators before they occur. By leveraging real-time data and predictive analytics, KONE 24/7 Connected Services enables KONE technicians to diagnose and resolve potential issues before they result in downtime or service disruptions, ensuring the highest level of reliability and safety for building owners and users.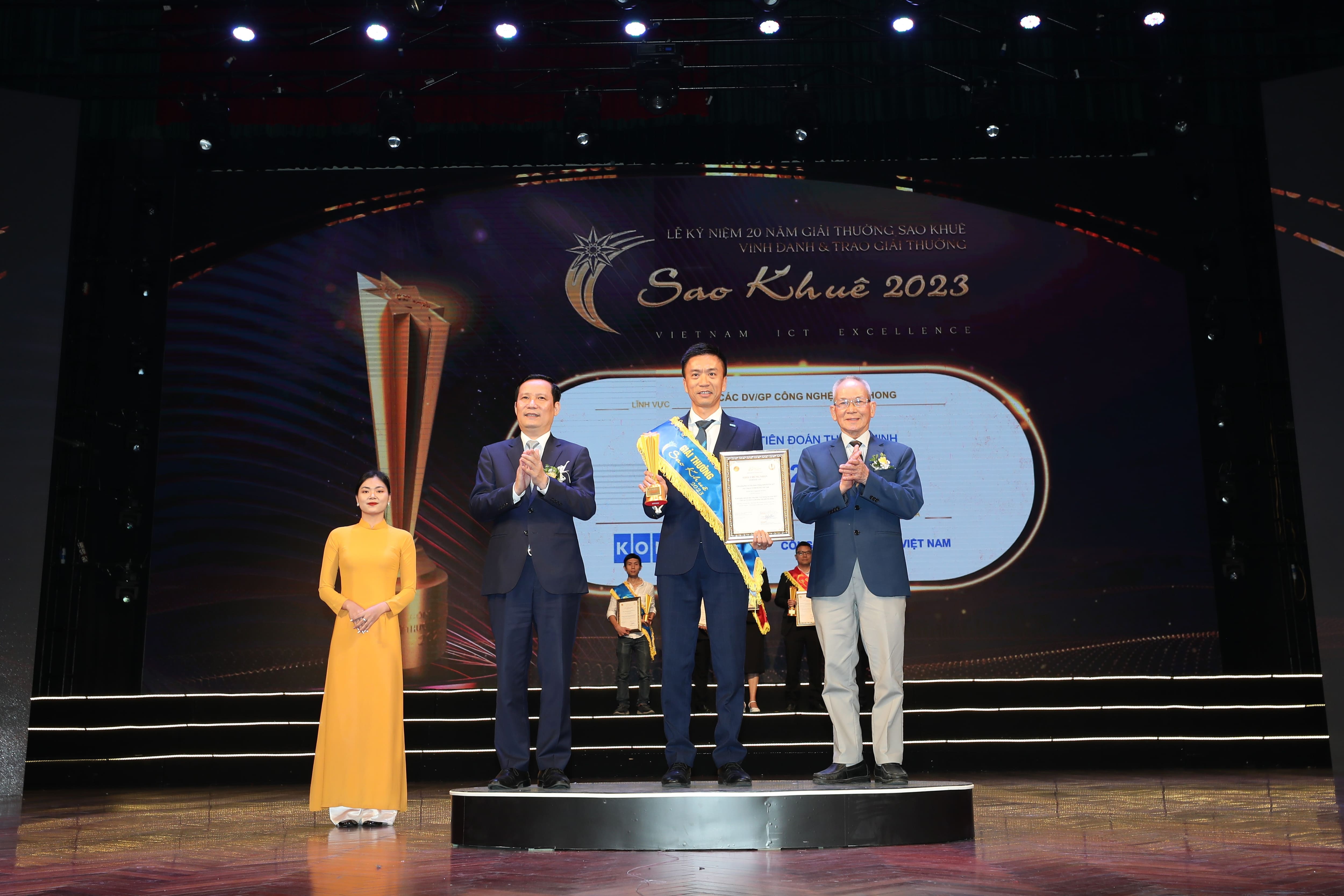 The Sao Khue Awards, organized annually by the Vietnam Software and IT Services Association (VINASA), recognize outstanding achievements and contributions of companies in the field of information and communication technology (ICT). The award is highly respected by both the industry and the government as a testament to the excellence and innovation of the ICT sector in Vietnam.
"We arehonoured and thrilled to receive the Sao Khue 2023 Award for our KONE 24/7 Connected Services solution, " said Bas Degeling, Managing Directorof KONE Vietnam. "This recognition is a testament to our commitment to delivering innovative and sustainable solutions that help our customers achieve their goals. It also reflects our dedication to developing the talent and capabilities of our local team, which has played a critical role in bringing this solution to the Vietnamese market."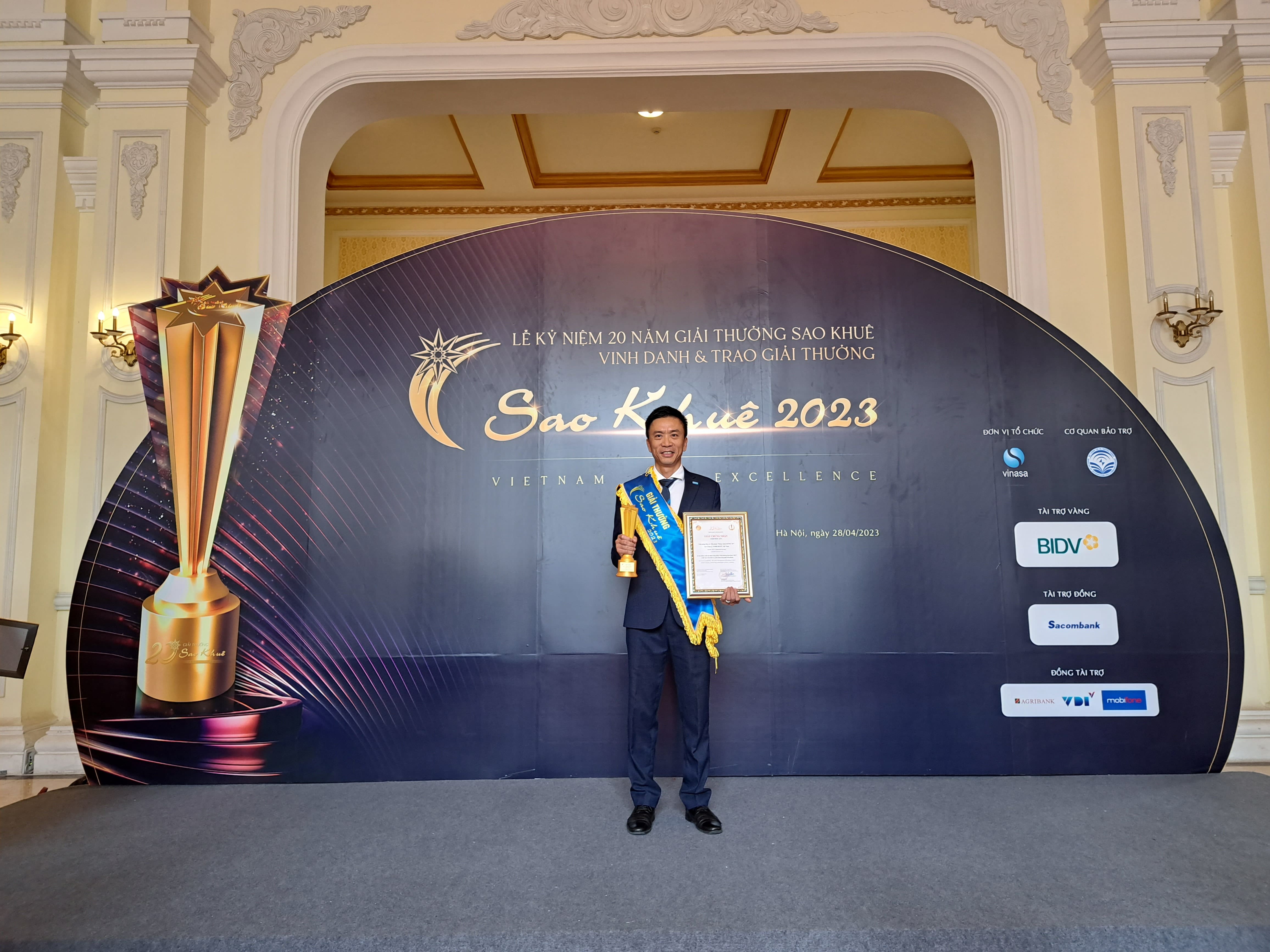 KONE Vietnam has been operating in Vietnam for over 20 years, providing innovative and sustainable solutions that improve the flow of urban life. The company has been recognized for its commitment to environmental sustainability and social responsibility. Last year, KONE also bagged the Vietnam Smart City Award 2022 for its world's first digitally connected elevator KONE DX.
For more information, please contact:
Marketing & Communications Department
KONE Vietnam Company Limited
Email:konevietnam@kone.com
Phone: +84 28 3997 5373
About KONE:
At KONE, our mission is to improve the flow of urban life. As a global leader in the elevator and escalator industry, KONE provides elevators, escalators and automatic building doors, as well as solutions for maintenance and modernization to add value to buildings throughout their life cycle. Through more effective People Flow®, we make people's journeys safe, convenient and reliable, in taller, smarter buildings. In 2022, KONE had annual sales of EUR 10.9 billion, and at the end of the year over 63,000 employees. KONE class B shares are listed on the Nasdaq Helsinki Ltd. in Finland.
KONE provides innovative and eco-efficient solutions for elevators, escalators, automatic building doors, and the systems that integrate them with today's intelligent buildings. The company supports its customers every step of the way, from design, manufacturing, and installation to maintenance and modernization. KONE is a global leader in managing the smooth flow of people and goods throughout buildings, making them a reliable partner throughout the life cycle of buildings. KONE has a well-deserved reputation as a technology leader, with such innovations as KONE 24/7 Connected Services and KONE UltraRope®. The company employs over 63,000 dedicated experts to serve customers globally and locally.