KONE Vietnam, May 25, 2020
KONE Vietnam supported underprivileged children through the COVID-19 pandemic

KONE Vietnam Elevator and Escalator Company recently presented donations for underprivileged children and their families in many provinces, and cities throughout the country. This is one of the activities that are part of the global KONE group's corporate campaign to demonstrate corporate community responsibility for the Covid19 pandemic in the countries where KONE is present.
Since the beginning of 2020, the COVID-19 pandemic has begun to seriously impact millions of households, workers, and students across the country. The children have been going through tough times as the parents are self employed and the pandemic has severely affected their livelihoods.
Long periods of absence due to epidemics greatly affect the learning, morale and basic needs of underprivileged students as well as their families. The epidemic causes many workers to lose or reduce their working hours and income, which partly affects the psychology of students from poor or near-poor families, freelance and low-income families. In order to reduce the financial burden for families, many students intend to drop out of school, find extra jobs to help their parents ... Besides, the lack of devices to support distance learning such as computers, or Internet-connected devices, etc. also make it impossible for students to take part in online lessons organized by the school.
In order to help minimize negative impacts and ensure the learning of underprivileged children without interruption due to the pandemic KONE Elevators & Escalators, Vietnam has supported with many packages. Emergency donations that include essentials for children and families to overcome this difficult period. This program was implemented in 6 provinces and cities in Vietnam, including: Ho Chi Minh City, Binh Duong, Dong Nai, Tay Ninh, Tien Giang and Tra Vinh.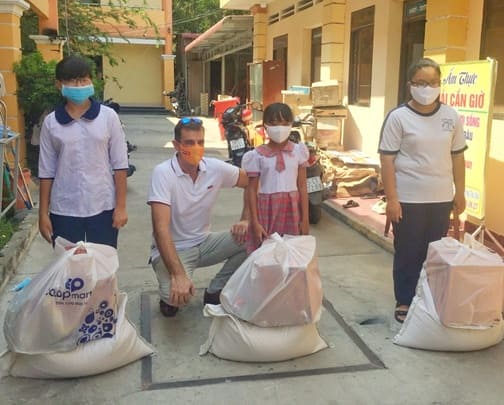 This activity is part of the global KONE Corporation's community support program that demonstrates KONE's responsibility to the local communities where KONE operates. In each region of the world, KONE offers a special support package in the country where the business is present, to help those who are facing difficulties caused by the COVID-19 pandemic . In particular, the corporation prioritizes support for education and welfare for poor children in each country, demonstrating the community responsibility of businesses in the host countries. Practical support from KONE shows the understanding and attention of each community's specific needs such as providing food, necessities, and medicines for children. In Finland, KONE is also supporting an initiative to offer laptops to help children with distance learning opportunities at home.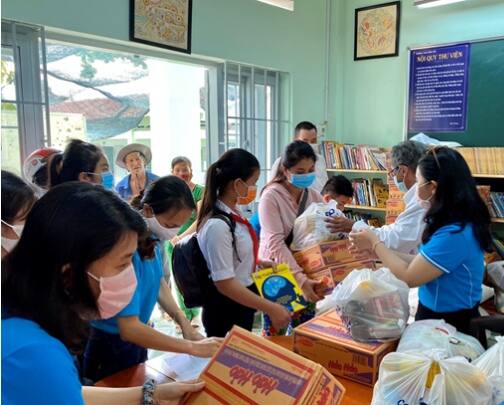 In Vietnam, this activity is also a sustainable, specific and timely support of KONE to the impact of the COVID-19 pandemic, especially for basic and essential needs of underprivileged students. help them continue studying and reduce the financial burden on their families. The donation program has been supporting by Saigon Children's charity, where they helps getting KONE reached out to 210 students who need the most timely support.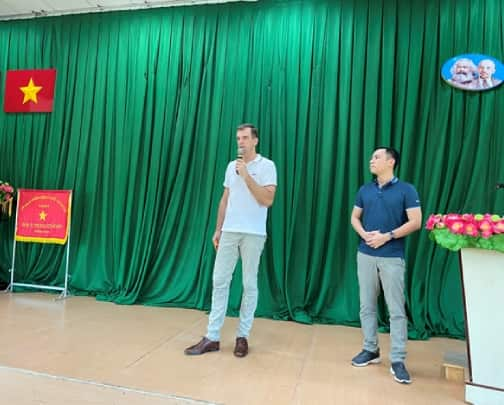 Having been present in Vietnam since 2006, KONE has not only delivered best service to local customers, but also has been carrying out many activities to help the community, develop sustainable business development in Vietnam.