KONE Vietnam, press release, September 12, 2017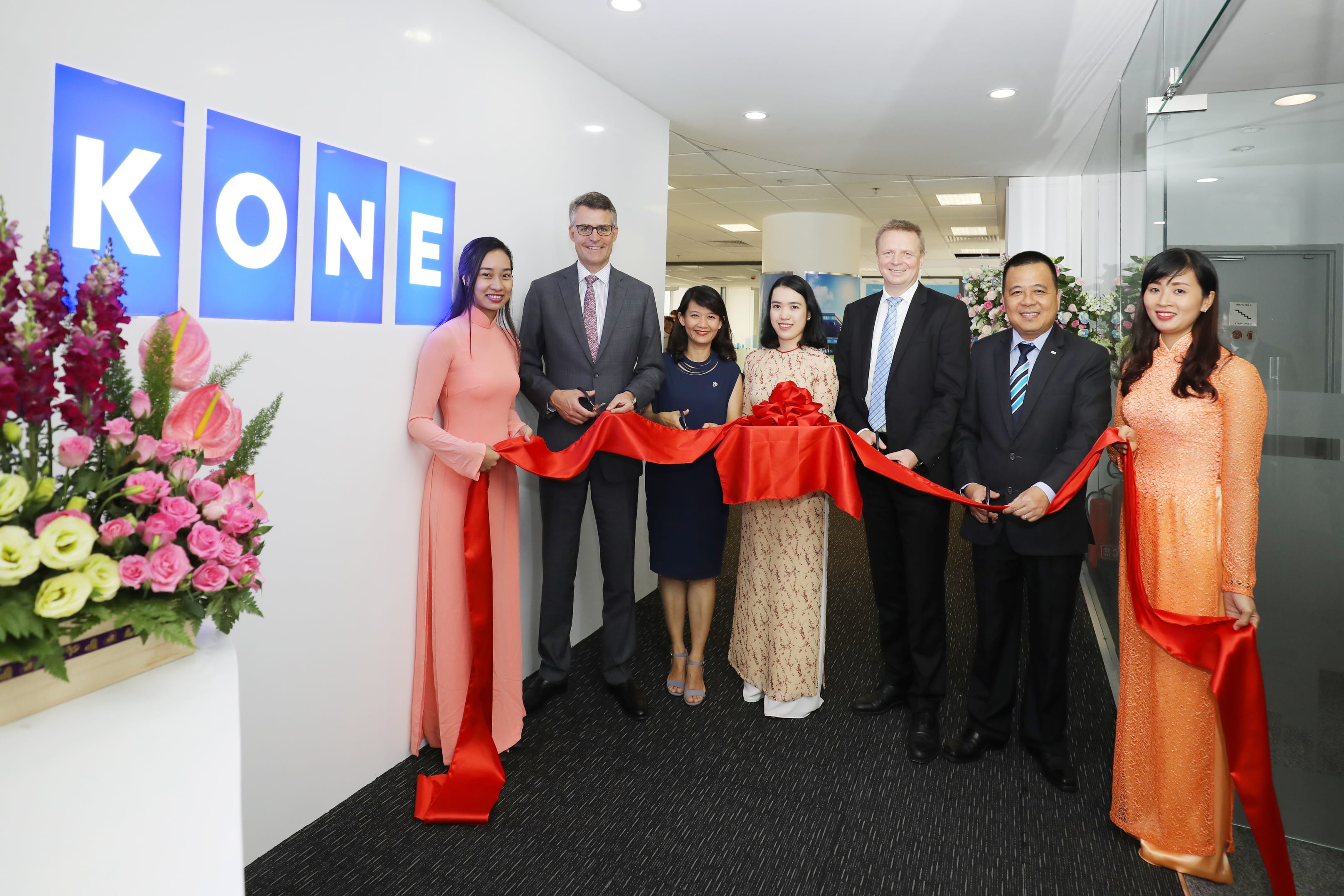 KONE, a global leader in the elevator and escalator industry, recently expanded and renovated its corporate office in Ho Chi Minh, Vietnam. Henrik Ehrnrooth, CEO & President, KONE Corporation and Axel Berkling, Executive Vice President of KONE Asia Pacific were present to the open the new office.
"I'm very pleased to open KONE's new premises in Ho Chi Minh. "This expansion enables us to better equip our employees, drive collaborations and enhance our level of service for our customers in Vietnam." said Henrik Ehrnrooth, President & CEO, KONE Corporation. This is Henrik's first visit to Vietnam since his appointment as CEO in 2014.
The expanded site has been redesigned to include a designated call center to handle customers queries and to accommodate its expanding installation and maintenance teams.
"Providing customer-centric solutions and services is our key reason for this expansion. With more people moving into cities, we want to be there to partner and support our customers. KONE has local offices in Ho Chi Minh, Hanoi and a new office will be up Danang by end 2017, and we are looking at setting up offices in other parts of Vietnam in the near future," said Vu Nguyen, Managing Director, KONE Vietnam.
KONE Vietnam LLC is wholly owned by KONE Corporation in Finland and several major real estates featuring KONE solutions in Vietnam includes MGM HoTram, Le Meridien Hotel, JW Marriott Hotel, Crowne Plaza, Pandora Entertainment Center and Center Point.
For further information, please contact:
Jove Xu, Marketing and Communications Manager, SEA, KONE Pte Ltd, tel. +65 6424 8983, jove.xuxu@kone.com
About KONE
At KONE, our mission is to improve the flow of urban life. As a global leader in the elevator and escalator industry, KONE provides elevators, escalators and automatic building doors, as well as solutions for maintenance and modernization to add value to buildings throughout their life cycle. Through more effective People Flow®, we make people's journeys safe, convenient and reliable, in taller, smarter buildings. In 2016, KONE had annual net sales of EUR 8.8 billion and at the end of the year over 52,000 employees. KONE class B shares are listed on the Nasdaq Helsinki Ltd. in Finland. www.kone.com